Making Me: The Pregnancy Activity Book for My Big Brother or Sister
by Julie B. Carr
ISBN: 9780967142845

Most big brother or sister books are geared toward the toddler. Making Me: the Pregnancy Activity Book for My Big Brother or Sister is specifically designed for the 5 to 10 year old sibling. This is the only book on the market that gives the sibling something to do every day of the pregnancy.

Perfect for stepfamilies, large families, or any family with a 5+ year difference in their children's ages.

Turn one page for every day of the pregnancy. Each page contains:


A place to write in today's date
A bit of information on what is happening to the baby today - all written 'from' the baby to the big brother or sister
A simple, related activity for the sibling to do (color, measure, count, journal, etc.)
A racetrack to countdown the days to mom's due date
Bonus features:
Includes 4 colored pencils to help the sibling write, color, and draw
Includes the 24-inch "Mighty Measuring Tape" to see how big baby is
Quotes:
"Making Me is a creative one-of-a-kind daily calendar that teaches siblings about fetal development in a fun and interactive way."
- Jodie Oltmans, MD, Pediatrician
*****
"As a child psychologist, I highly recommend this book to parents who wish to nurture a healthy sibling relationship as early as possible by involving their child in the new baby's development... This book is packed full of engaging, age-appropriate, multi-sensory activities that are perfect for children of all ages."

- Robin Malinosky-Rummell, Ph.D., child clinical psychologist, school psychologist, and author of "
Bring Your Own Children: South America! A Family Sabbatical Handbook
"
*****
"
Just as Countdown to My Birth is a charming way to help expecting mothers form an emotional bond with their unborn child, Making Me is an ingenious way to help older siblings form an emotional bond with their unborn brother or sister."

- Bruce Lansky, author of
100,000+ Baby Names

Two Time Award Winner


Book of the Year
Top Choice Award
Children Activity Book
Baby Maternity Magazine
Creative Child Magazine
See our reviews in: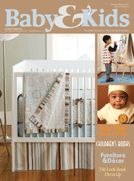 Baby and Kid (Feb/Mar 2010)
(p. 18)
What's Hot for Tots
,
Cool Mom Picks
,and
TD Monthly Magazine
!
Wholesale Information:
Wholesale price:
$12.48/ea.
ON SALE $10/EA.
SRP: $24.95 (not listed on product)
Minimum: 6
Support: Images and descriptions may be used for website
Dimensions: 9" x 7" x 2"
Weight: 1 lb 15 oz.
Hard cover, Concealed spiral
286 pages
CPSIA compliant
To Place an Order:
Contact: Julie B. Carr
julie@motherlyway.com

877-666-7929 (877-MOMS-WAY)
Or order online below (min. 6 books)